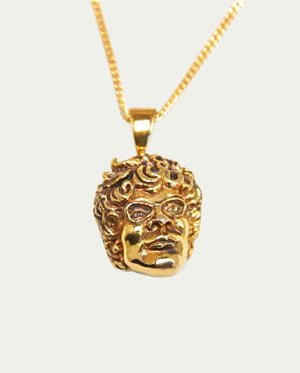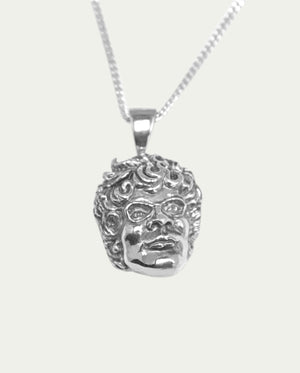 SHIRLEY CHISHOLM NECKLACE
First Black Congresswoman, educator, author & repped New York's 12th congressional district seven terms, and ran for POTUS in '72.

Available in 18kt gold plated brass in sterling silver, 14kt yellow gold and 14kt white gold with antique detail on box chain.
Please choose metal and chain type.